Payment is expected when services are rendered. We do not bill, in order to focus on our patients' needs, customer service and minimizing costs.
We accept Visa, Mastercard, Discover, American Express and cash. All cards must be signed by the owner of the card.
No checks accepted. We are sorry for any inconvenience.
When unexpected illness strikes a pet, unexpected expense strikes as well. Wissahickon Creek Veterinary Hospital understands this and participates with the following programs:


*Low monthly payments.
*Interest-free for 6 months.
*No annual fee.
Please apply at www.CareCredit.com. Please note, we will need the account number assigned to you by Care Credit in order to process the transaction.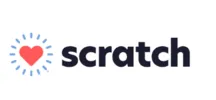 *The world's simplest patient financing solution.
*Simple, friendly payment plans.
*Affordable rates. No hidden fees.
*No prepayment penalty. No deferred interest.
*Scratchpay isn't a credit card. Applying will NOT affect your credit score.
Please apply at https://get.scratchpay.com/vet...
Insurance For Your Pets

Another popular option for your family and pet is insurance coverage. Our clients and patients seem fond of having pet insurance. There are a variety of options for coverage to meet your wellness and urgent needs. Please know that we do not directly bill any insurance company. It is your responsibility to pay for services rendered and submit an insurance claim. There are many various companies to chose from. Here are a few websites to explore.
https://www.petinsurance.com/
https://trupanion.com/
https://www.gopetplan.com/